NACHO CHIPS
Crispy nachos from nonigenetically modified corn in 8 delicious flavours: chili, cheese, jalapeno, texas BBQ, salted, natural, spearmint, lightly salted.
VIEW ALL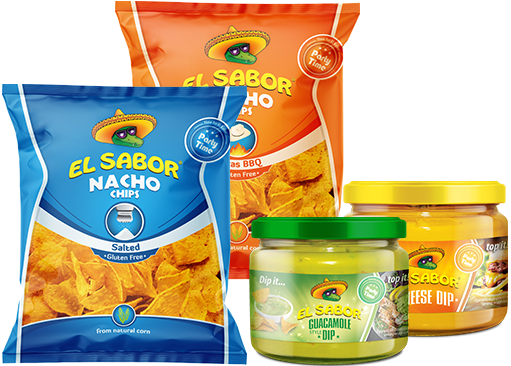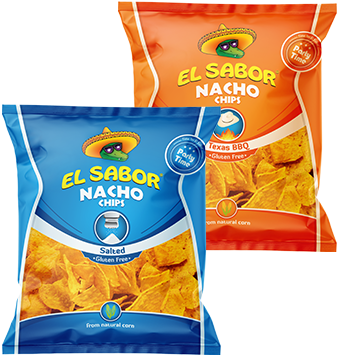 DIPS
Unique dips in five different flavors (Mild Salsa, Cheese, Guacamole, BBQ, Hot Salsa) is the best company for both your favorite nachos and any other recipe.
VIEW ALL
THE ORIGINAL CINEMA EXPERIENCE
SMART PACKS FOR YOUR MOVIE NIGHTS
NACHO N' DIP
Crispy nachos with their unique side sauce are the right flavor to accompany your favorite moments.
VIEW ALL
VIEW ALL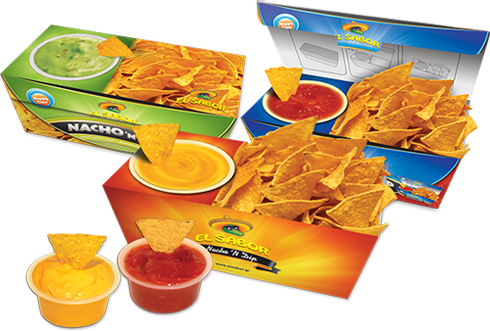 WRAPS
You can find them in different sizes and are available in three flavors: classic, whole wheat and tomato.
VIEW ALL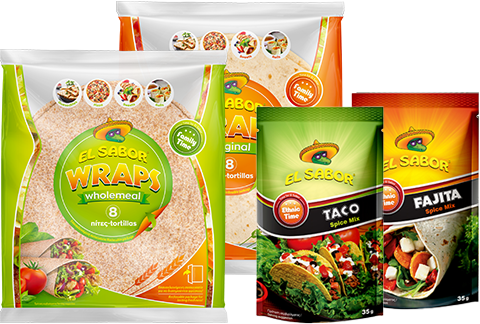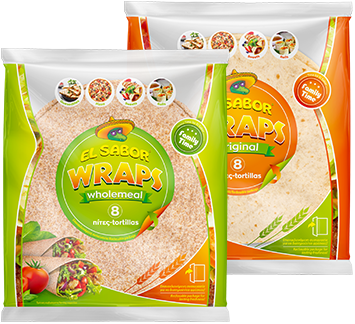 ETHNIC TOPPINGS
Amazing sauces from El Sabor to spice up your meals and snacks anytime.
VIEW ALL

Hot or cold, Simple or spicy. Light bite or comfort food. Whatever you fancy, make the most out of mealtimes with our inspiringly easy recipes.
EXPLORE RECIPES