Vegeterian Tortilla Pizza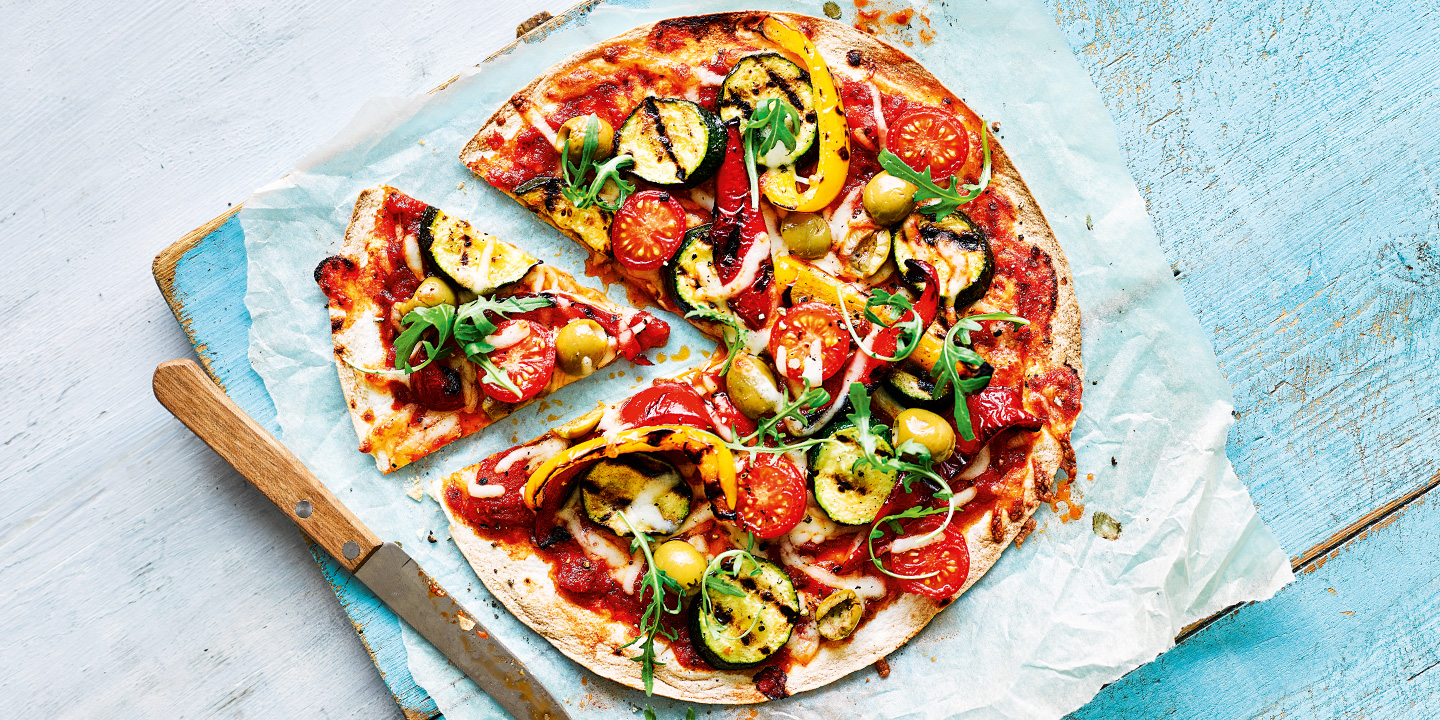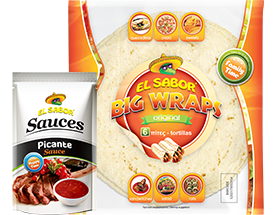 YOU'LL NEED
1 courgette
1/2 red pepper
2 El Sabor® Big Wraps Original
2 tbsp El Sabor® Picante Sauce
14 green olives
6 piccolo tomatoes, halved
handful of rocket leaves
a little olive oil
LETS' COOK
Set the oven to 200°C.
Thickly slice the courgette and pepper and brush with a little olive oil. Cook on a hot griddle for 2 mins on each side.
Lay the El Sabor® Big Wraps on a baking tray.
Spread a tbsp of the El Sabor® Picante Sauce on each wrap.
Top with the chargrilled vegetables, olives and tomatoes. Cook for 12-15 mins.
Serve scattered with a handful of rocket leaves.
Source: coop.co.uk