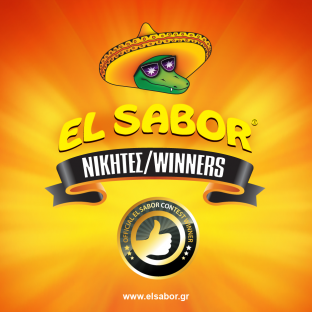 The winners of El Sabor competition for the «Giftbox»
June 7, 2014
The winners of El Sabor competition for the «Giftbox» of the company's products are:
5. LILA (EYAGGELIA) CHOIDA
Congratulations to the winners. El Sabor will contact them for further information in order to send their gifts. 
Competitions – promotions will be continued …
Because any time is time for El Sabor
.
El Sabor Thanks:
All the friends who took part in the competition and the following sites that supported it: 
kerdise-to.gr, diagonismos.gr, ediagonismoi.gr, paredoraki.gr, SaveAndWin.GR