Halloween Mummy Quesadillas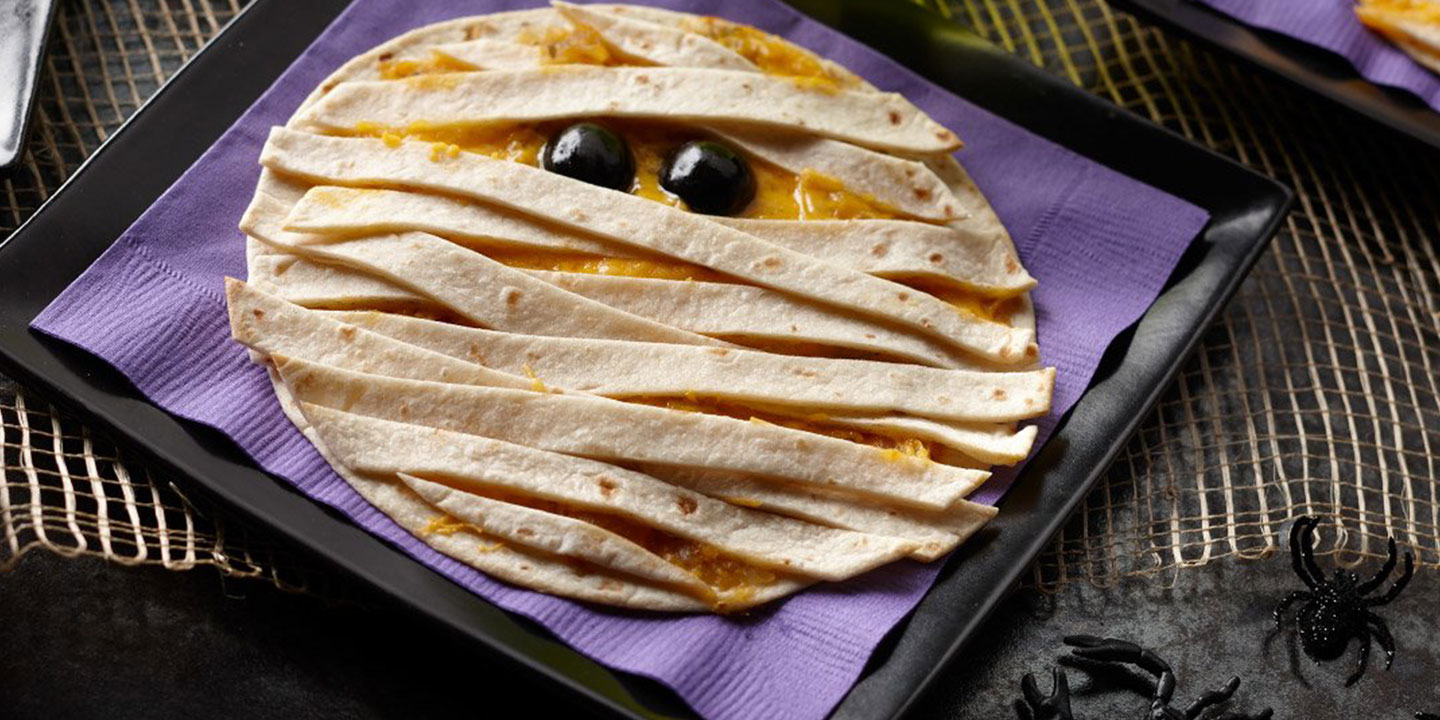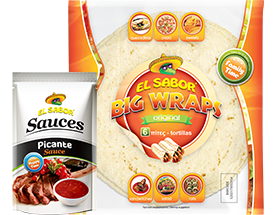 YOU'LL NEED
8 El Sabor® Wraps Original
½ cup El Sabor® Picante Sauce
1 cup finely shredded Cheddar cheese
4 pitted ripe olives, cut in half
LETS' COOK
Set the oven to 230°C. Place 4 wraps onto a baking sheet. 

Cut each remaining tortilla into 12 strips.

Top each whole tortilla with 2 tbsp picante sauce and ¼ cup cheese. Place 2 olive halves on each for "eyes".

Arrange the tortilla strips in a criss-cross pattern over the cheese. Spray the quesadillas with cooking spray.

Bake for 5 minutes or until the cheese is melted.
Source: campbells.com