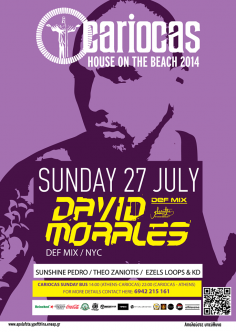 El Sabor at the event of the summer
July 25, 2014
 At the event of the summer David Morales will give his own unique sound to a party in Cariocas beach bar on Sunday, the 27th July.
El Sabor participates in a summer party under the sounds of the world's famous DJ.
Because … any time is time for El Sabor!