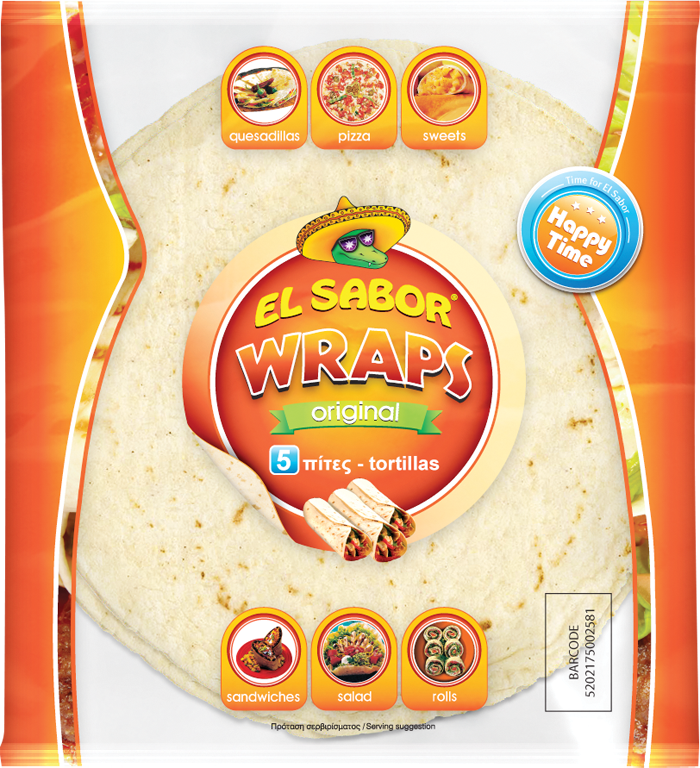 El Sabor Cooking: Kids Wraps
May 23, 2014
•

Ingredients
4 El Sabor Wraps Original
100g rice
4 pieces of bacing paper
2 boiled chicken fillets cut in both
4 slices of Edam cheese
4 peppers
1 cup of green olives pitted
El Sabor Mild salsa dip
• Instructions
Boil in a pot the fillets of chicken for 20 minutes and cut them in two.
Cut the baking paper and lay them.
Place in every baking paper one El Sabor Wrap.
Add El Sabor Mild salsa dip and spread with a spoon to go everywhere.
Then put a piece of chicken, rice, one pepper, olives and a slice of Edam cheese.
Wrap and- if wanted- put them in the microwave for 1 minute to melt the cheese.
---