Christmas Nachos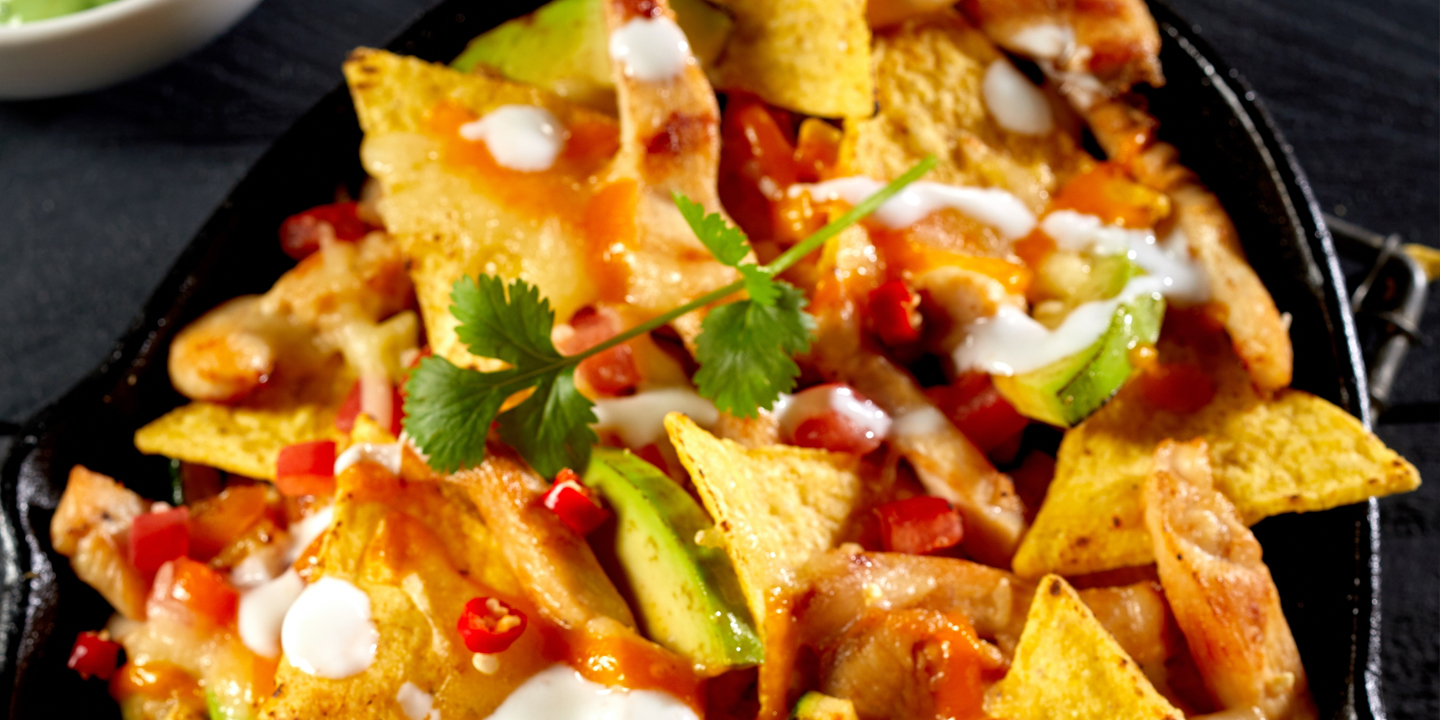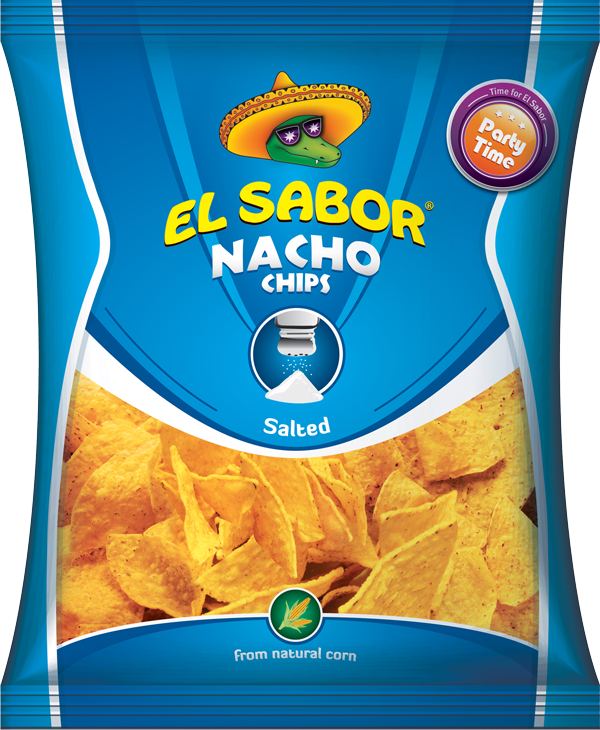 YOU'LL NEED
150gr El Sabor® Salted Nacho
50gr chopped into cubes avocados
50gr diced, seeded tomato
50gr sliced jalapeno
50gr red peppers
10gr cumin
10gr black pepper
10gr paprika
200gr baked beans
100gr lettuce leaf
150gr grated cheese-cheddar
50gr sliced black olives
2 cloves finely chopped garlic
10gr chilli powder
50gr finely chopped onion
2 pinches salt
10gr mint leaves (for garnishing)
20gr sour cream (for garnishing)
LETS' COOK
Heat some oil in a flat pan and sauté chopped veggies, adding seasoning to it.

Arrange lettuce leaves on a platter base, then place jalapeno nacho crisps evenly over it in the form of a single layer.

Top the nachos layer with baked beans and chopped veggies.

Repeat the same layering procedure on top of the first layer till a four to five layer nacho crisps pyramid is created. Season it well.

Add a layer of grated cheddar cheese on top, and place the platter in a preheated oven till the cheese melts.

Garnish with dollop of sour cream and mint, and serve along with a variety of dips.
Sorce: timesofindia.com