Green Salad with Avocado, Chicken & Tortilla Croutons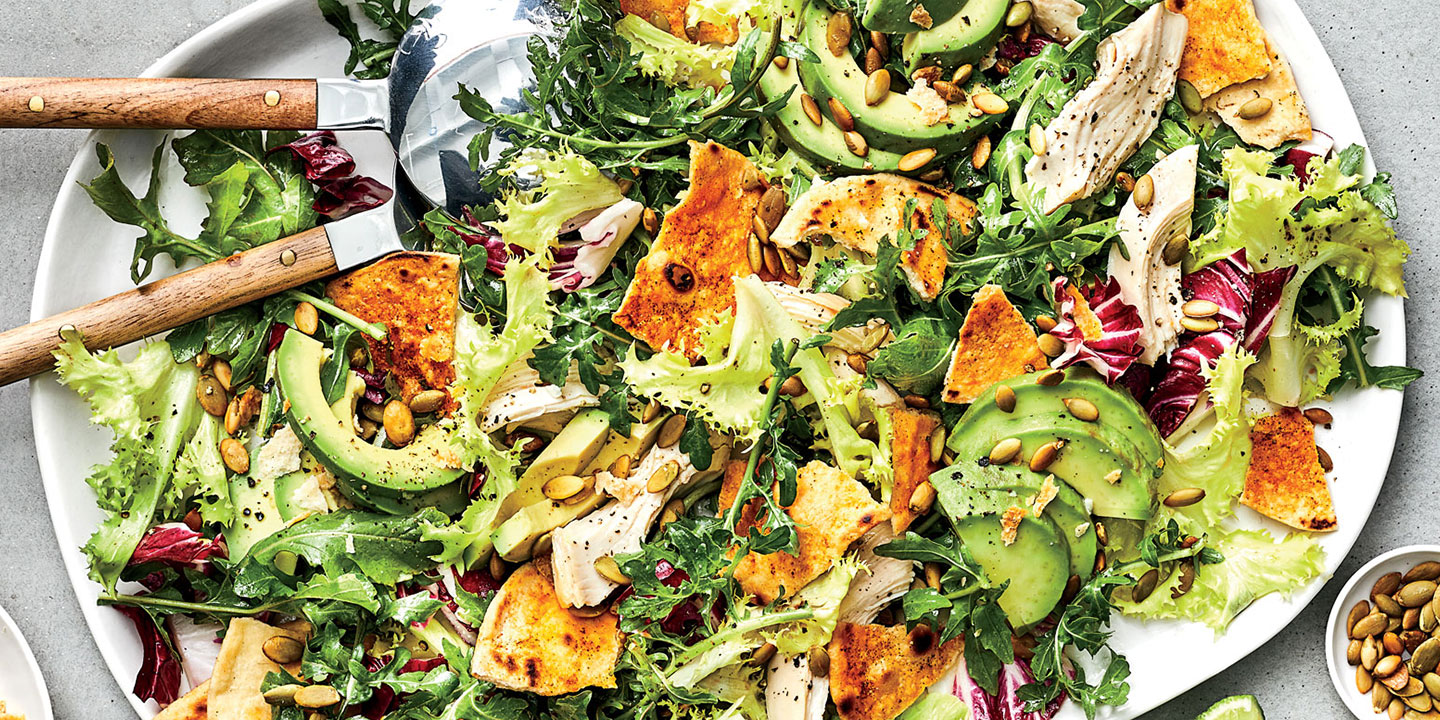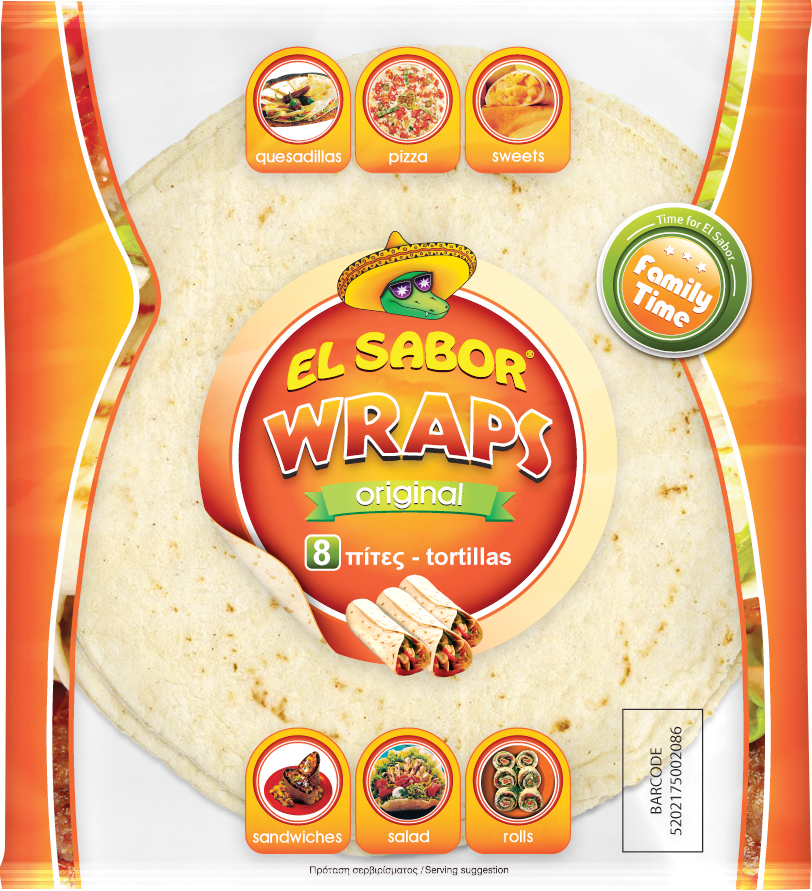 YOU'LL NEED
4 El Sabor® Wraps Original
5 tbsp olive oil
1 ¾ tsp salt
¼ tsp paprika
3 tbsp vinegar
1 tbsp honey
2 tsp lime juice
⅜ tsp black pepper
4 cups arugula
3 cups lettuce
2 cups shredded cooked chicken
1 ½ cups chopped radicchio
1 large ripe avocado, sliced
¼ cup pumpkin seeds
Lime wedges, for serving
LETS' COOK
Preheat oven to 180°C. Brush both sides of tortillas evenly with 2 tsp oil and sprinkle with 1 tsp salt and paprika. 

Place tortillas directly on rack in preheated oven. Bake until browned and crisp, 8 to 10 minutes. Remove from oven and let cool completely, about 10 minutes. Break tortillas into small pieces.

Whisk together vinegar, honey, lime juice, ½ tsp salt, ¼ tsp pepper and remaining 3 tbsp oil in a large bowl. 

Add arugula, lettuce, chicken, radicchio, avocado, pumpkin seeds, and tortilla pieces and toss to combine. 

Sprinkle with remaining ¼ tsp salt and remaining ⅛ tsp pepper. 

Arrange salad on a platter and serve with lime wedges.
Source: foodandwine.com