Roasted vegetable tortilla calzone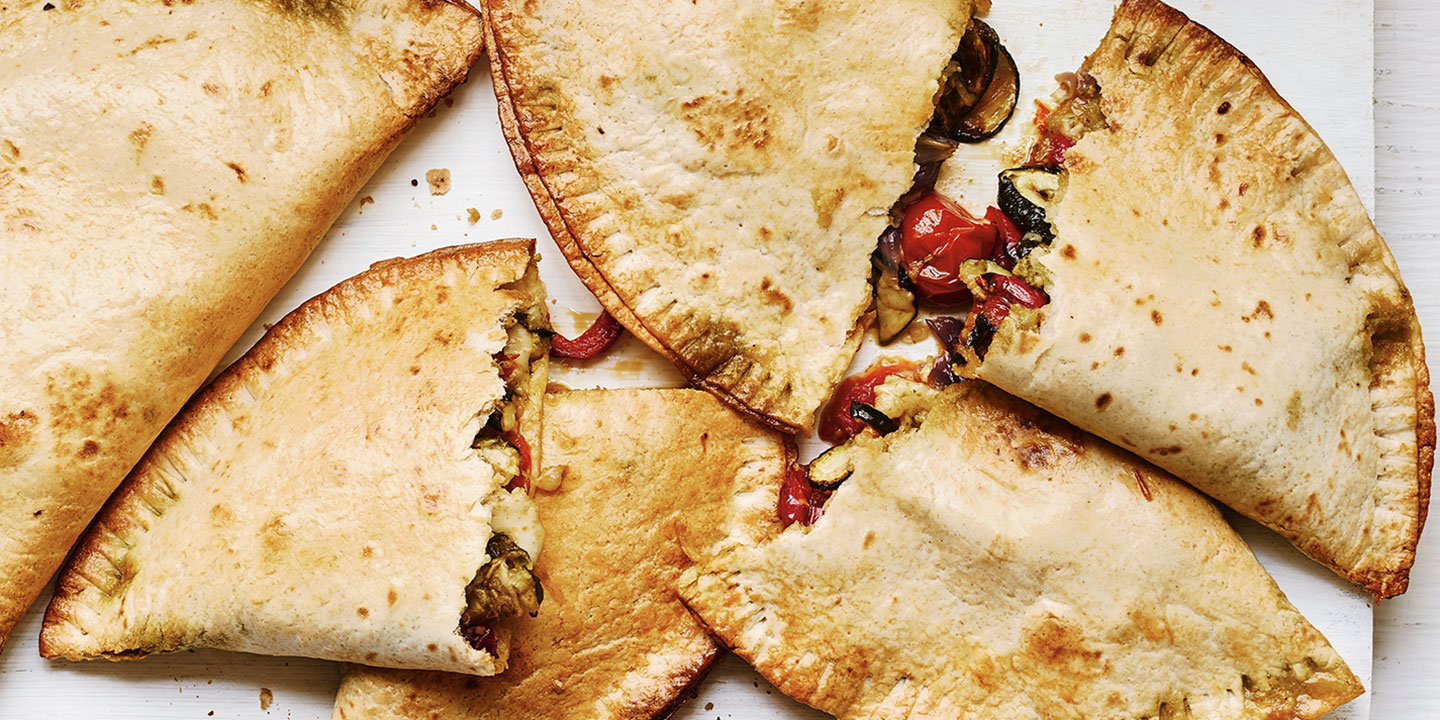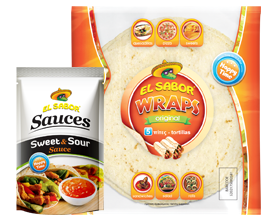 YOU'LL NEED
1 red pepper, sliced
1 red onion, cut into 6 wedges
2 courgettes, sliced
1 tbsp olive oil
1 tsp smoked paprika
170g cherry tomatoes, halved
4 El Sabor® Wraps Original
4 tbsp El Sabor® Sweet and Sour Sauce
60g grated mozzarella
1 egg, lightly beaten
Rocket, to serve
LETS' COOK
Preheat the oven to 200°C.

Toss the pepper, onion and courgette in the olive oil and paprika, then tip onto a baking tray.

Season and roast for 20 mins.

Add the tomatoes for the final 5 mins of cooking.

Remove from the oven and set aside to cool.

Take 1 El Sabor® Wraps Original and spread with 1 tbsp of  El Sabor® Sweet and Sour Sauce.

Spoon quarter of the veg mixture over half the Wrap, then top with quarter of the grated mozzarella.

Brush the edge with egg and fold the Wrap over, crimping with a fork to seal.

Repeat with the rest of the El Sabor® Wraps Original.

Place on a baking tray, brush with the remaining egg and bake for 10-12 mins.

Serve with the rocket on the side.
Source: coop.co.uk