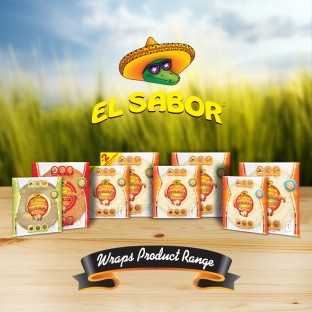 El Sabor Wraps… Wrap anything you desire!
May 8, 2014
You are looking for something easy and delicious? A quick snack which is filling and tasty?
There is only one answer: El Sabor Wraps!
El Sabor Wraps are the most popular Wraps in Greece and it's absolutely fair! A dining experience of pleasure!
You can find them in different sizes so you can choose the one you prefer and are available in three flavors : classic, whole wheat and tomato.
Simply wrap the materials of your preference in El Sabor Wraps and enjoy!
Tortillas, thin and tasty that wrap… anything you desire!  Click HERE