Wraps w/ Fish & Yogo-Mayo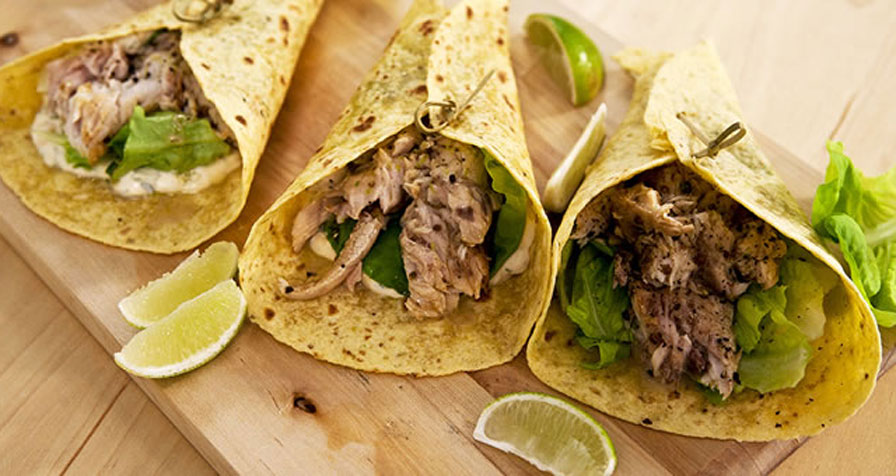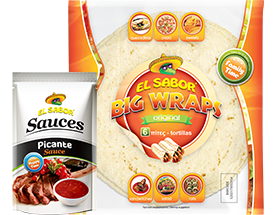 YOU'LL NEED
For the Recipe
1/2kg perch fillet
8 El Sabor Wraps
1 1/2 cup lettuce cut in thick slices
1/2 cup broiled corn
1/4 cup fresh parsley, cut in thick slices

For the marinade
2 tbspns olive oil
2 tbspns lime juice
1/4 teaspns sea salt
freshly grated pepper

For the Sauce
1/2 cup Greek Yoghurt
2 tbspns mayo
1 teaspn chili Sauce (Picante by El Sabor)

For Serving
Lime Slices
LETS' COOK
1. Stir with a fork the olive oil, lime, salt and pepper in a small bowl. Lie the fish fillet within the bowl and let it marinate for approx. 20 mins.
2. Take out the fish fillet from the marinade and sear it in a high-temperature pre-heated pan with coated surface for approx. 3 mins from each side. After searing transfer the fish to another plate and let it rest for another 5 mins.
3. Stir the yoghurt, mayoand chili sauce in a small bowl. Heat the wraps from each side for approx. half a minute.
4. Break down the fish fillet with a fork. Add a tbspn of sauce on each wrap, then, lie the fish onto it, afterwards the lettuce, corn and parsley and serve with lime slices.
Useful Tip:
You may use fish fillet leftovers (broiled or seared) from the day before.
Source: www.mirsini.gr