Italian Tortilla Pizza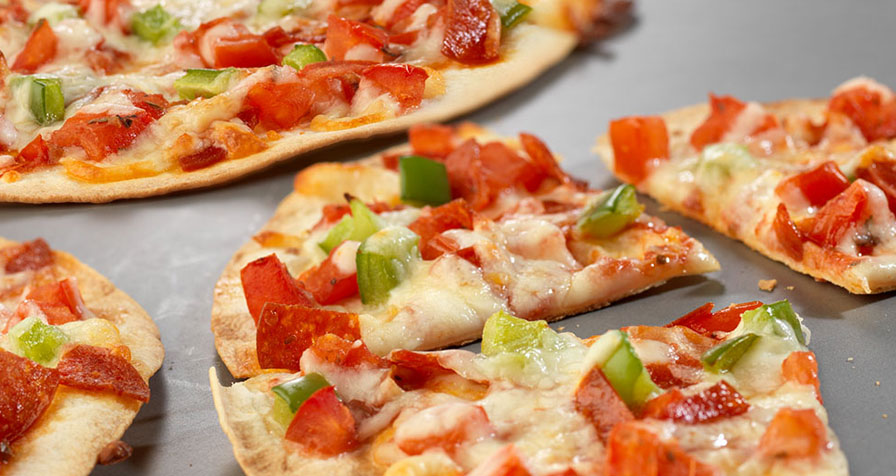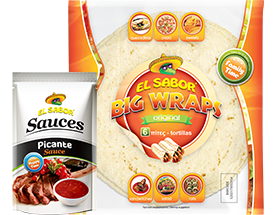 YOU'LL NEED
1/2 cup El Sabor® Picante Sauce, 1 large tomato, chopped (about 1 1/2 cups), 1/2 teaspoon dried oregano leaves, crushed, 6 El Sabor® Big Wraps Original (10''), 1/2 cup chopped pepperoni, 1 small green pepper, chopped (about 1/2 cup), 1 1/2 cups shredded mozzarella cheese (about 6 ounces)
LETS' COOK
Heat the oven to 400°F. Stir the picante sauce, tomato and oregano in a small bowl.
Place the tortillas onto 2 baking sheets. Spread about 1/4 cup picante sauce mixture on each tortilla to within 1/2-inch of the edge. Top each with the pepperoni, pepper and cheese.
Bake for 10 minutes or until the cheese is melted. Cut each pizza into 4 wedge.
Source: campbells.com