Mediterranean Wraps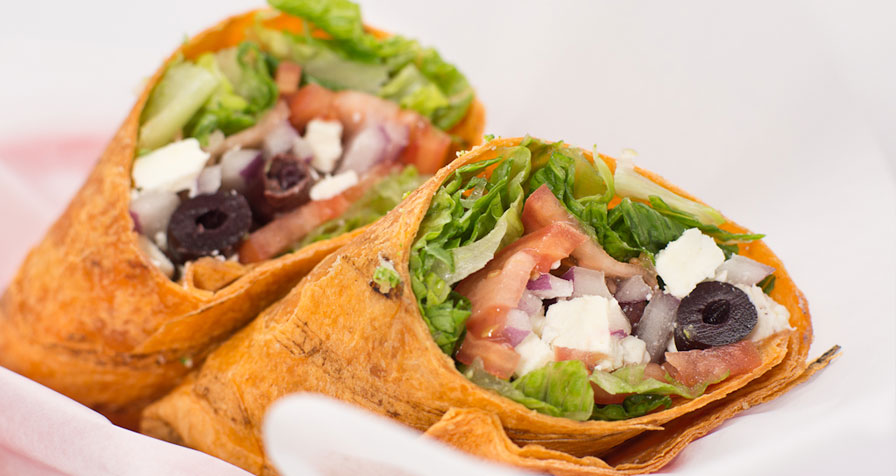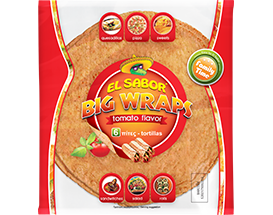 YOU'LL NEED
1 pack of El Sabor® Big Wraps Tomato, 1 Avocado, Smoked Sea Salt – or regular, or garlic salt, Freshly Ground Black Pepper, Cooked Couscous – cook in stock, Cherry Tomatoes, quartered , Red Pepper, diced, Black Olives, sliced, Spring Onion, chopped, Pine Nuts, toasted, Fresh Basil Leaves, Balsamic Glaze
LETS' COOK
For the couscous I like to pre-make some beforehand so that it's cooled and I'll have extra in the fridge to whip this up quickly. I measure out 50g of dry couscous into a large shallow bowl, bring 100ml of water and 1/4 of a Herb Stock Cube to the boil, make sure the cube is dissolved. Pour this over the couscous, stir, then quickly cover with cling film and let sit for 5 minutes. Uncover then fluff up with a fork. Transfer to a bowl and leave to cool, make sure you fluff it now and again so it doesn't clump together. This will make enough for about 3 wraps.
Toss together the tomatoes, olives, peppers, spring onion and toasted pine nuts in a small bowl. Heat a wrap gently just so it is more pliable. Mash half a large avocado with a pinch of smoked sea salt or alternative as mentioned and some black pepper. Spread the avocado mash down the centre of the wrap then top with the cooked couscous, about 2 – 3 tablespoons then spoon the veg mixture down the side:
Then fold the ends over then roll up tightly, making sure it all stays inside! Now place on a very hot grill pan and gently press down until grilled on both sides. Remove, slice on the diagonal with a serrated knife and serve with a balsamic glaze.