Vegeterian "Loaded" Νachos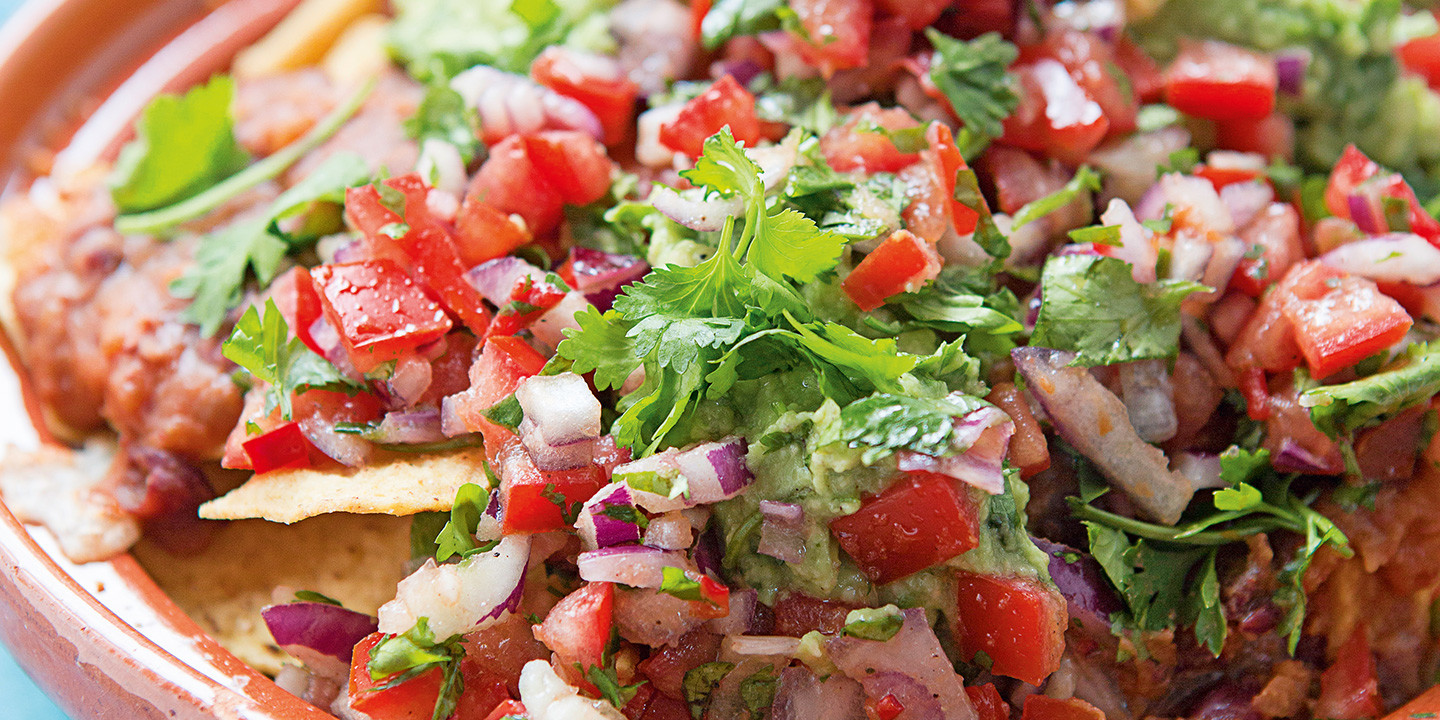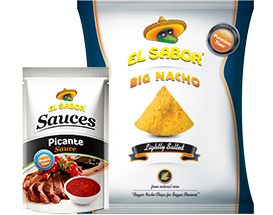 YOU'LL NEED
1 pack El Sabor® Big Nacho Lightly Salted (200g)
4 tbsp El Sabor® Picante Sauce
1 red onion, peeled and finely diced
1 clove garlic, peeled and finely chopped
1 tbsp olive oil
1/2 red pepper, finely chopped
2 tsp paprika
2 tsp ground cumin
1 tsp ground coriander
400g can kidney beans, drained and rinsed
200g fresh tomatoes, coarsely chopped
250ml vegetable stock
1 avocado
Juice of 1/2 lime
LETS' COOK
Preheat the oven to 180°C.

Gently fry the onion and garlic in the olive oil for 5 mins.

Add the pepper, paprika, ground cumin and coriander, and cook for another minute.

Add the kidney beans, tomatoes and stock.

Cover and simmer for 20 mins.

Meanwhile, remove the flesh from the avocado, chop and mash.

Add the lime juice.

Layer the El Sabor® Big Nacho Lightly Salted in an ovenproof dish with the El Sabor® Picante Sauce and bake for 3-4 mins.

Dollop over the bean mixture and serve immediately.
Source: coop.co.uk