Waffle Breakfast Nachos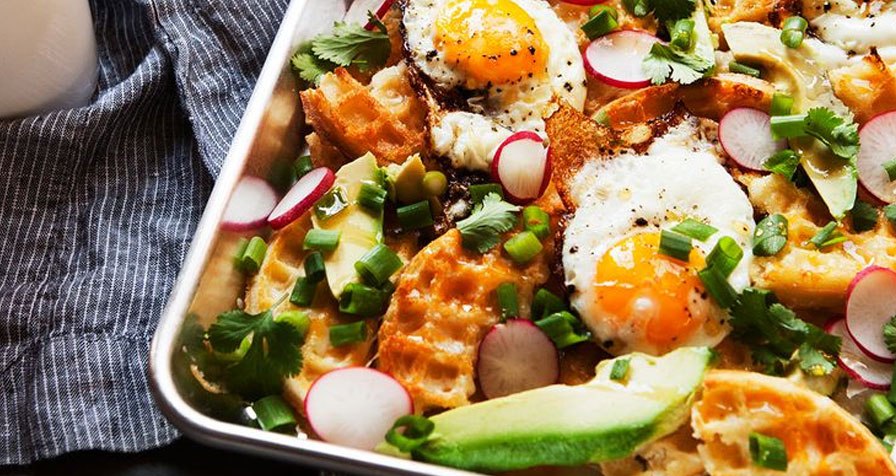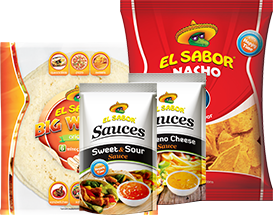 YOU'LL NEED
El Sabor® Nacho Chips Chilli Flavor, El Sabor® Original Wraps cut in quarters, shredded cheese, black beans , cooked spicy breakfast sausage, cooked, chopped bacon , chopped tomatoes, sliced fresh avocado, El Sabor® Jalapeno Cheese Sauce, sliced radishes, sliced scallions, chopped fresh cilantro, 3-5 large eggs, scrambled and/or sunny side up, serve with: salsa or additional chopped tomatoes, sour cream, lime wedges.
LETS' COOK
Turn on broiler in oven to high. Line an ovenproof baking sheet with parchment paper for easier cleanup.
Spread out a layer of nacho chips mixed with the cut wraps. Top chips and waffle quarters with black beans and shredded cheese.
Place sheet under broiler, about 6-8 inches from the heat. Watch carefully, and remove once the cheese has almost completely melted. While the chips and cheese are broiling, cook the eggs.
Remove the baking sheet from the oven. If you are using a separate serving plate, slide the chips/cut wraps/melted cheese onto it.
Top with cooked breakfast sausage and cooked bacon.
Place the eggs on top.
Add tomatoes, sliced avocado, jalapeños, radishes, scallions (and cilantro if you want to taint your plate of nachos with that stuff).
Source: abetterhappierstsebastian.com