Cheesy Nachos to Share with Friends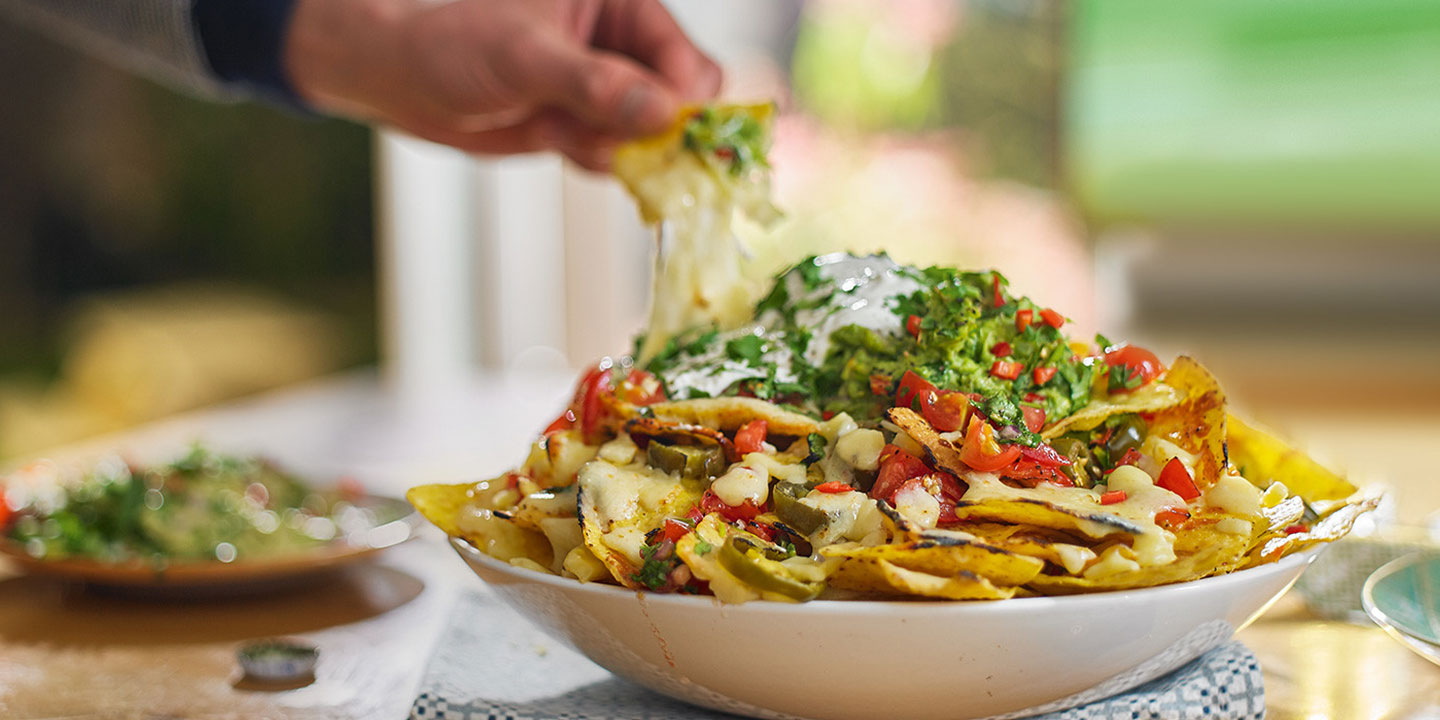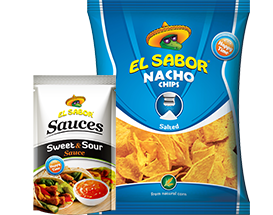 YOU'LL NEED
250g tomatoes
6 tbsp lime juice
½ red onion
4 tbsp coriander
1-2 tbsp olive oil
2 avocados
2-4 garlic cloves
2 tbsp El Sabor® Sweet and Sour Sauce
2 bags El Sabor® Salted Nacho Chips
250g cheese
LETS' COOK
Preheat the oven to medium hot.

Mix the tomatoes, 1 tbsp lime juice, onion, coriander and olive oil in a small serving bowl.

Season (optional) and set aside.

Using a sharp knife, cut the avocado in half, lengthways around the stone.

Pull apart and scoop out the flesh with a small spoon, discarding the stone.

Mash the avocado with the remaining lime juice, garlic and 1 tbsp Sweet and Sour Sauce.

In a shallow ovenproof dish, layer the Salted Nacho Chips and cheese ensuring that most of the tortilla chips on top are covered with cheese.

Cook for 1 minute or until the cheese is melted.

Scatter with coriander leaves and serve straight away with the guacamole and extra soured cream.
Source: coop.co.uk